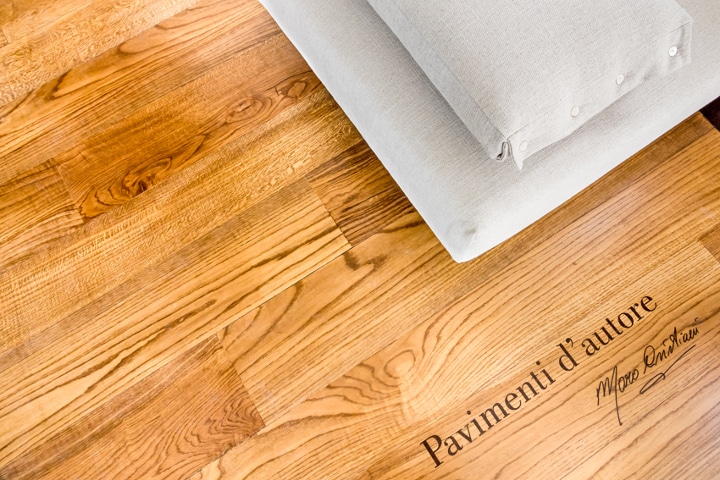 Oak parquet is also … thinness! Our Tuscan Oak is so resistant that we considered the possibility to obtain an ultrathin parquet.
The ultrathin parquet, which is perfect for easy and stress-free renovations, is also a great way to enjoy the beauty of the wood, especially when thickness is a limiting factor.
Ultrathin Tuscan Oak belongs to the line of ultrathin floorings used for renovations, with an additional feature: the wood which characterises this ultrathin parquet is the fine Tuscan Oak.
Although its thickness is 4.2 mm only, solid Tuscan Oak is aesthetically similar to a normal classic thickness parquet.
But we wanted to do more: while designing our new ultrathin parquet, we installed ultrathin Tuscan Oak outdoor. We also did it to demonstrate its high resistance in absolutely impossible conditions. The results? Come and visit us in our Showroom: you will find it installed at the entrance!