Maro Cristiani from his young age  commits himself, giving all his love and care, in the cultivation of the Tuscan Oak forests in which are erected plants of Turkey Oak, English Oak, Durmast Oak, Downy Oak and Holm Oak, all belonging to the Oak family.
Tuscan hills are characterized by a dense network of trees and a clayey land in which flows a little quantity of water, so our woods have a very slow and gradual development that takes place mainly in height: this movement pushes the tree to reach that natural light that makes it more green and strong.The trunk of the tree doesn't reach large dimensions, just as the inner rings that tend to develop in a close and compact manner.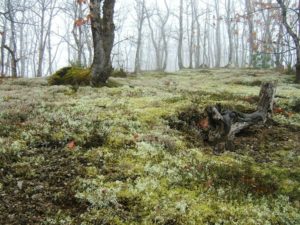 These are the properties following which we obtain a wood of exceptional hardness, the material with which Maro Cristiani, produces for more than 50 years, resistant, waterproof and long-living floors.
Tuscan Oak is the product which the company stands out, a brand created specifically for floors that are created from such an important raw material: Tuscan Oak.