The study of the decorations of the ancient Royal Palace of the Bourbons of France led us to the reproduction of the Versailles parquet floor, wood floor, famous for its Quadrotte, which recalls the splendor of an illustrious past, reinterpreted in a modern way.
What is the story of the prestigious floor that gives treasure to the noble French royal palace?
It seems that the Versailles parquet was designed in the 1600s to replace the flooring of an area of the building. The operation would have been completed in 1693, when a new stylistic era was born, which established the parquet as an expression of luxury and prestige.
But the art of using wood for flooring is even older: it starts from the Neolithic – 4000 a.C. -, a period in which the houses of the time, called stilts, have wooden floors. Several millennia later, especially in Sweden and Finland, wood is still the main material for housing construction. Between the 11th and 14th centuries, the churches also proposed the same style for their floors, which were fixed to the underlying beams by the use of iron nails. Moreover, every European noble residence presents examples of refined manufacturing parquet.
The wood floors, over time, are improved by the evolution of work, spread in Northern Europe and the Atlantic countries. Among the most worked wood varieties we find oak.
It is Maria Ludovica Vertova, author of "I pavimenti lignei in Europa" to speculate that the word parquet, of French origin, has spread in the seventeenth century, when the decorated wooden floors begin to have a great resonance. In this same period the habit of working in the workshops of the artisans decorative panels with geometrical compositions began to develop.
Even today, the Versailles parquet is characterized by geometric patterns inside a framework called "quadrotto", continuing to be an elegant and modern paving and, despite having been there for a few hundred years, it bears the passage of thousands of visitors thanks to the proverbial resistance of the oak. But the famous case of the Palace of Versailles is not the only one. Wood types such as walnut, cherry and beech are used for the floors of castles and royal residences in the rest of France.

Our company Maro Cristiani produces, as well as floors in the ancient and regal style of the time, even modern versions that we would call futurist, in the innovative interpretation of the parquet that, although remaining classic, meets the most avant-garde tastes.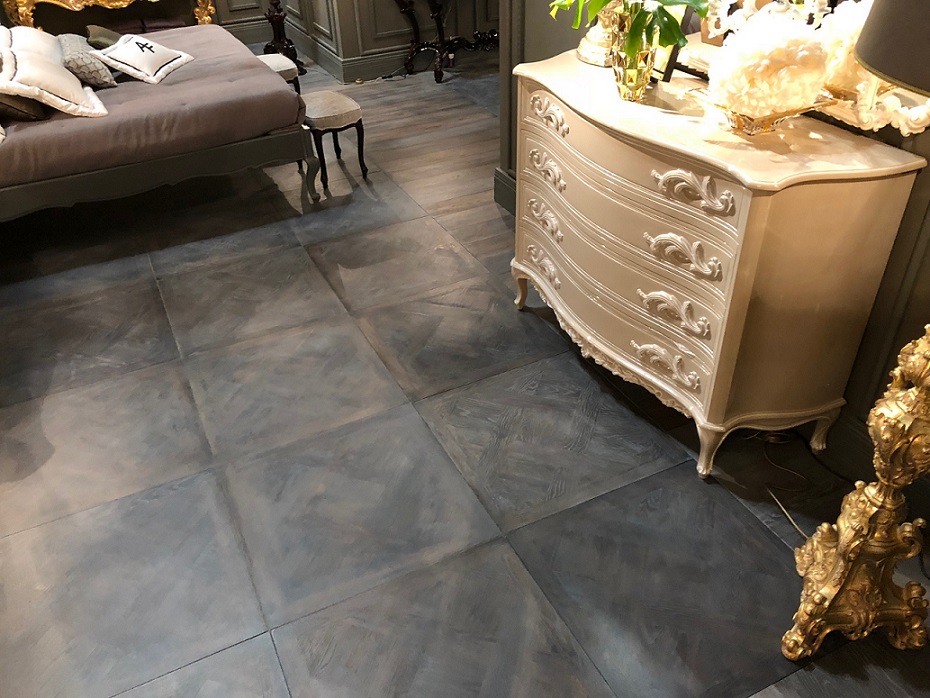 Are you curious? Come and visit us at our Showroom! You can find over 3000 m² of flooring exhibition.