Tuscan Oak has a great visual impact: it combines its charming beauty with an amazing hardness, two qualities which absolutely make it a leading product in the parquet world.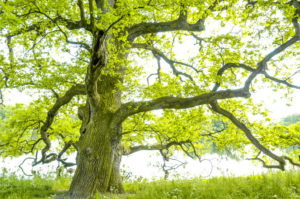 Our Tuscan Oak parquets are obtained by the controlled cut of a series of woods of the Oak family: Turkey Oak, English Oak, Durmast Oak, Downy Oak and Holm Oak.
The Turkey Oak, with its rapid growth, is a majestic plant with an ovoid crown, while the English Oak tree is distinguished by the long peduncles of the acorns, the leaves without stalk and the more irregular posture. Durmast Oak is a large deciduous species with a regular structure and very thick foliage. The Downy Oak is instead a more rustic species, has medium size and a very slow growth, lives 200-300 years. Finally, the Holm Oak is a majestic evergreen tree, it can reach 20-30 meters in height.
These varieties grow on the Tuscan hills and make our product truly native and pure.
The oak parquet we offer is 100% made in Italy: it originates from the woods cultivated in Tuscany and shows the typical characteristics of the oak varieties which grow locally.