As evidence of the ancient use that is made of Tuscan Oak we mention the famous Liber maiorichinus de gestis pisanorum illustribus, the chronicle in late Latin, written between 1117 and 1125, which tells the epic military expedition led by Pisans and Catalans against the Muslims at the islands of Mallorca and Ibiza (1113-1115).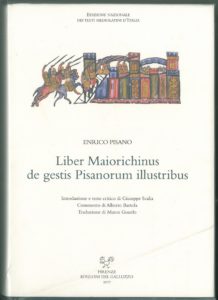 The undisputed protagonist of this historic adventure was the naval fleet which, made up of very large ships made of Tuscan Oak, proved to be equipped with means superior to those of the enemy.
We recall, starting from an extract from the Liber, as the proverbial hardness of this wood was used for the creation of big and massive naval structures that, despite the weather, fighting and clashes were able to resist and win in the Balearic Battle.
Tradition narrates that the ships, starting from the Roman era, were built with wood capable of overcoming shocks, long time exposure to environments rich of water and the passage of time, a hard and compact material with which to create strong and long-lived structures, for this reason, Maro Cristiani has chosen to use Tuscan Oak  wood for its floors.
Like Crusader ships, Tuscan Oak parquet doesn't fear water, resists humidity and is nowadays specially made with wood from cultivated and cured forests so that the Tuscan hills continue to give us this precious material.